Cargo Scanner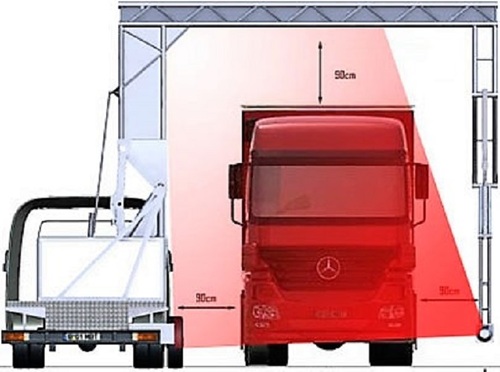 Cargo Scanner
Price And Quantity
Product Specifications
Product Description
Cargo Scanner is a non-intrusive inspection setup which scans the vehicle and the items carried in its container without interrupting the operation. It is a fully automated, safe and reliable system to detect harmful objects quickly. It is mainly used to scan large trucks by moving the scanner across the length of the automobile. Cargo Scanner is utilized in high security areas like border crossing points, sea harbors and military access points. It is highly efficient and are able to detect goods in metal containers of 150 to 180 millimeter. The arrangement uses gamma rays for detection and are safe for the driver sitting in the vehicle. This equipment requires very less maintenance which make them cost effective.

Throughput and Penetration of ROBOSCAN:
Highest throughput in the world market.
Drive Through capability due to very low radiation.
Throughput of ROBOSCAN
Up to 500 cars and vans per hour
Up to 200 trucks or buses per hour
No traffic jam on the checkpoint, regardless of the traffic volume. Highest discouraging effect by to total scanning strategy
180 mm of steel penetration.
We Kapri Corp are one of the trusted and most reputed importer and supplier of High Security System in Mumbai, India.
Specifications:
| | |
| --- | --- |
| Penetration Level | 150-180 mm of steel |
| Throughput Capacity | Appr. 150-200 trucks per hour |
| Radiation Source | Radioactive Substances Cobalt 60 isotope |
| Radiation Energy Level | 1,25 Me V |
| Speed | 200mm/S - 400mm/S |